---
Community Radio for Arizona's Capital City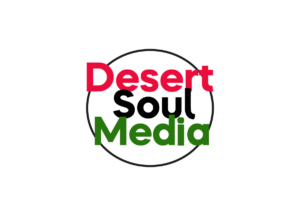 KRDP Community Radio is the public radio program unit of Desert Soul Media, Inc., a 501(c)(3) tax exempt organization, which provides trauma-informed multimedia literacy and technical training programs.  Under the KRDP brand, two public radio services are operated – KRDP Jazz, and KRDP Indie.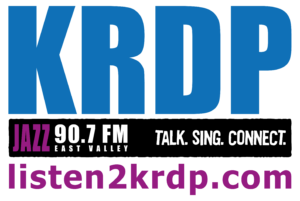 KRDP Jazz, 90.7 FM in Phoenix's East Valley, airs a Jazz, Blues & Soul music format mixed with community news, public affairs, and specialty programming primarily targeting Arizona's Black and African-American community. The KRDP Jazz (90.7 FM) signal covers Apache Junction, Ahwatukee, Chandler, Gilbert, Mesa, portions of southeast Phoenix, Queen Creek, San Tan Village, south Scottsdale, and Tempe. It is the first FM radio station in the Phoenix metro and the state of Arizona that is wholly-owned or controlled by African-Americans since the sale of KMJK (106.9 FM) Phoenix in January 2001.
If you live outside our FM coverage area (north/central/south Phoenix and the West Valley), you can listen to the KRDP Jazz stream right here on the KRDP website by clicking "24/7 Live Stream" above. Just click on the option "KRDP Jazz (90.7 FM)." Please note that we are working on trying to secure a second license that can serve the West Valley and portions of Phoenix.
KRDP INDIE (DIGITAL/ONLINE)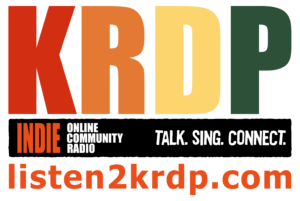 KRDP Indie (formerly Radio Phoenix) is a digital/online-only station offering adult album alternative (AAA) music mixed with news, public affairs, and specialty programming from diverse groups including Black, Indigenous, and persons of color (BIPOC); Latinx; and women producers designed to engage listeners with independent music, arts and culture.
Originally launched in 2008 as a community podcast service by the Arizona Community Media Foundation (AzCMF), the KRDP Indie live stream is available here on the KRDP website by clicking "24/7 Live Stream" above. Just click on the option "KRDP Indie." Our long-term goal is to provide KRDP Indie as our HD2 FM subchannel in the future.
National radio programs produced at KRDP Community Radio include Boom Goddess Radio, Full Moon Hacksaw, HipRawk Nation, My World of Music, Soul Deluxe and The Keep It 1 Million Show.
We bring the World to Phoenix, and Phoenix to the World™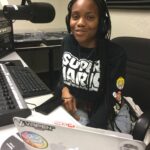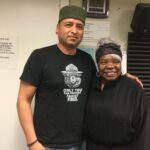 We enrich our community with a diversity of ideas, information, cultural traditions and music genres not usually heard on the radio dial in Phoenix. In addition to our radio service, we teach the history of radio broadcasting, train hosts and producers how to create radio programming, as well as provide opportunities for our community to engage and hear its many unique voices.
KRDP™ exists to enrich the lives of central Arizonans through educational, insightful and stimulating programming that reflects the unique character of the Valley of the Sun while connecting us with our neighbors in the larger global community.
The programming department at KRDP™ exists to facilitate the acquisition and development of quality, innovative content that furthers the station's mission.
To that end, we seek programs that:
• Document the unique history and cultural heritage of central Arizona;
• Increase public access to progressive ideas, viewpoints and issues;
• Respect the rich diversity of our local and global community;
• Provide news coverage of underrepresented groups;
• Showcase work by local and independent artists, musicians and other creative personalities; and
• Encourage the educational, artistic and experimental uses of radio.
---