---
---
Leah Marché shows
---
Arts & Culture. Activism. Awesome-ness.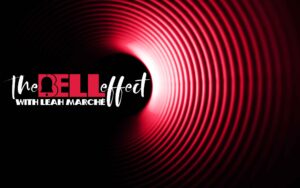 Leah Marché is an arts entrepreneur, performance poet and journalist/writer. She currently hosts the weekly arts series THE BELLeffect.
In 2005, she co-founded BlackPoet Ventures, a Valley-based performance arts company that produces spoken word theatrical performances. With her company, she has written, arranged, adapted or performed in these other noted productions: EchoVerses: Black Poets Yesterday Today (Herberger Theater Center/Phoenix AZ, Tempe Center for the Arts/Tempe AZ; Carver Museum and Cultural Center/Phoenix AZ; Phoenix College/Phoenix AZ); Winners Have Yet To Be Announced: A Tribute To Donny Hathaway (Arts Exchange/Atlanta GA; Playhouse on the Park/Phoenix AZ); as well as a special tribute to Muhammad Ali (Carver Museum and Cultural Center; South Phoenix Youth Center). BPV co-promoted Black Theatre Troupe's 2008-2009 season production of Revenge of A King for which Leah served as assistant stage manager. The production was accepted to the National Black Theatre Festival in Winston-Salem, NC.
Leah has represented her native Phoenix on two National Poetry Slam teams (2007, 2011). She has participated in numerous community events and stage shows showcasing her spoken word poetry. She presented at: GreenBiz Forum; Arts & Business Council of Phoenix's Annual Breakfast themed "New Artittude"; Ignite Phoenix 10 with "So You THINK You Can Design?"; and TEDx Phoenix/Scottsdale sharing a poem and topic on "Starving Artists."
Part of the administrative staff at Herberger Theater Center and a freelance graphic designer, Leah is founding member/organizer for Convergent Arts, co-coordinator of the Several Lives Book Club and has been a contributing writer for BroadwayBlack.com and ValleyHype.com. She was selected to participate in the inaugural Community Ventures Program of SEED SPOT, a social entrepreneur incubator, for her poetry project Send-A-Poet.
Leah is a KRDP alum, and has previously hosted two arts programs on the station – The Bungalow Show and LIVE POETIC.
---