---
---
Alvin Galloway shows
---
Tune In for an Intellectual Tune-Up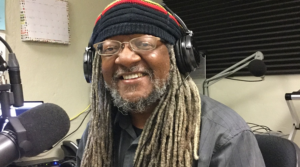 Floyd Alvin Galloway, known on air as Alvin Galloway, is host and producer of the weekly radio program THE ALVIN GALLOWAY SHOW.
A native of Rockford Illinois, he is a freelance writer, photographer, entrepreneur, parent and community servant focusing on social improvement, educational issues, youth development and spiritual enhancement. His mission is to make his community and the people of the community better.  Mr. Galloway's motto is "It is a great day to make somebody's day great."
Over the years Alvin has served or currently is serving on various community boards, including The Chandler Unified School District Budget Committee, and the South Chandler Self-Help Foundation. Likewise, he has assisted the Arizona Lost Boys Center, and has been active in reactivating the East Valley branch of the NAACP.
Mr. Galloway is a very active member of his church, the Historic Tanner Chapel African Methodist Episcopal Church in Phoenix. He is a member of the Usher and Trustee Boards, Jubilee Choir and Men of Tanner Ministry. He has directed the Tanner's Men's Christmas Prayer Breakfast which is attended by 100 men from across the Valley and the Resurrection Breakfast for several years.
A strong believer and supporter of Boy Scouts of America, Mr. Galloway is chairman of Boy Scout Troop and Pack 208. He is a former Den leader of Cub Scout Pack 208, which is sponsored through his church.
As a journalist he regularly contributes to the Arizona Informant Newspaper, and serves as a contributor to WVON's Perri Small talk radio program in Chicago, Minority Engineer and Women Engineer Magazines and New American Media.
He is owner of AGE2 Management Services and Great Press America Media Relations.
---